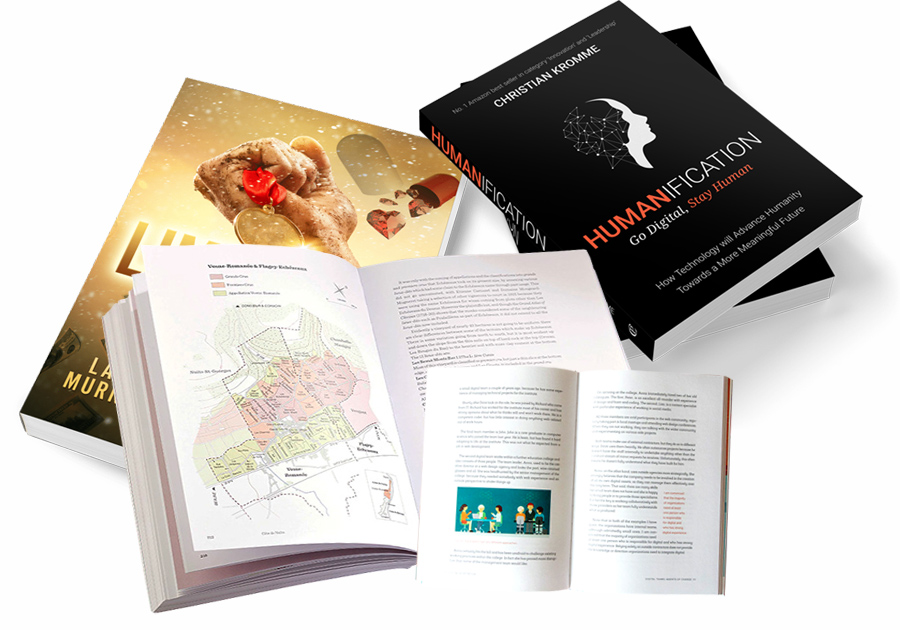 Softcover (Paperback) Book
Book Printing at MahaMeru Bali
Softcover or Paperback books are the most popular book type and the ones we are asked to print most often. Sometimes referred to as perfect bound or softback books they are perfect for any printing need. Novels, poetry collections, travel guides, children's books, and autobiographies are all usually printed as paperback books.
There are lots of reasons to choose to print your book as a paperback. They are more cost effective than hardback, they are more portable, and are printed quicker.
MahaMeru Bali  print paperback books in a range of sizes; A6, A5, A4 or a custom size of your choice.
Book Pages and Binding
Perfect bound / Hot Glue binding need to have a minimum of 50 pages and a maximum of 500 pages in order for the binding process to be effective. If you do need to print fewer than 50 pages, we recommend our booklet printing service.