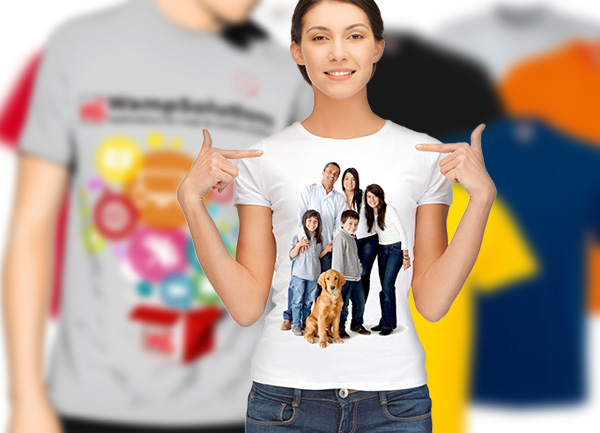 Print Your Own Design Artwork on T-Shirt
T-shirt Digital & Screen Printing in Bali
The ultimate customer experience in t-shirt printing services for marketing, event management companies, SMEs, personal use and others.
T-shirts printing can be an enjoyable project – that's what MahaMeru Bali is all about. We take your t-shirt printing design ideas and turn them into customized t-shirts for your teams, school, company and clubs. At MahaMeru Bali, you can design your own screen printed t-shirts by using your own original artwork ( fullcolor photo, images, etc)
Do you need to print large quantity items for your t-shirts? Not a problem, MahaMeru can do with screen printing & digital printer processing.
* Please note; MahaMeru is not t-shirt manufacture. We only print your t-shirt. However we can provides your t-shirt requirement by  our third party company (affiliation from t-shirt manufacture).
Print Digital T-Shirt
Fullcolor printing price depend on size
Deference price on white & dark tshirt
Not include t-shirt
Print more than 1 side and more than A4 size will be charge with additional cost.